Genuine Spare Parts
Rheem offers genuine factory authorised parts that have been tested and approved to meet the manufacturing specifications for all our water heating brands including: Solahart, Raypak, Vulcan, Aquamax and of course - Rheem. Using Rheem Spare Parts for your water or pool heater maintenance & repairs helps to optimise system efficiency and preserve system warranty. So whether you need one part or many we're most likely to have what you need – saving you time and effort, and keeping you in hot water for longer.
Got a question? Need help?
If you're not sure what you need or can't find what you're looking for, please don't hesitate to get in touch. Use our online contact form (choose Spare Parts as the enquiry type). 
Rheem Rewards
Earn points for spare parts purchased on account – and then use them for rewards. For more information email contact@rheemrewards.com.au.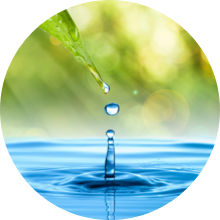 Our commitment to sustainability
Reducing water and energy use. Increasing sustainability in product design.